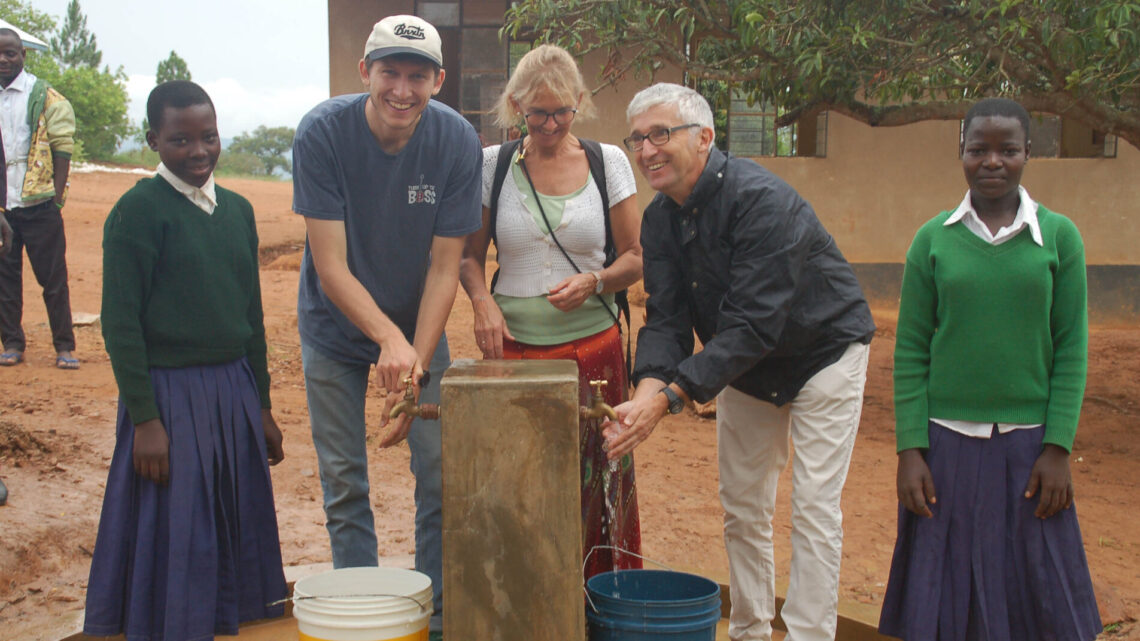 Life needs Water – Fresh Drinking Water at Karama School
Bridge of Hope has funded an extensive water project for Karama School and the surrounding villages in 2020/21. The impact of having fresh drinking water at the school compound cannot be overestimated. Leveraging solar energy, the water is pumped up from 180 meters below surface onto a water tank on top of a neighboring hill. From there, multiple distribution stations can be connected to the water system.
Completing this project means a tremendous benefits to the pupils of Karama School, their families and the surrounding communities.