Connecting young people from Germany and Tanzania
A school partnership between Puricelli Realschule Plus in Rheinböllen / Germany and LEA Secondary School in Dongobesh / Tanzania can act as an eye opener and change the worldview – for both sides.
Students from both schools created short English videos to demonstrate and explain their school, their environment and their world to the students in the other continent. The partnership fosters intercultural exchange and creativity. Students were highly motivated and engaged exchanging video messages, greetings and paintings.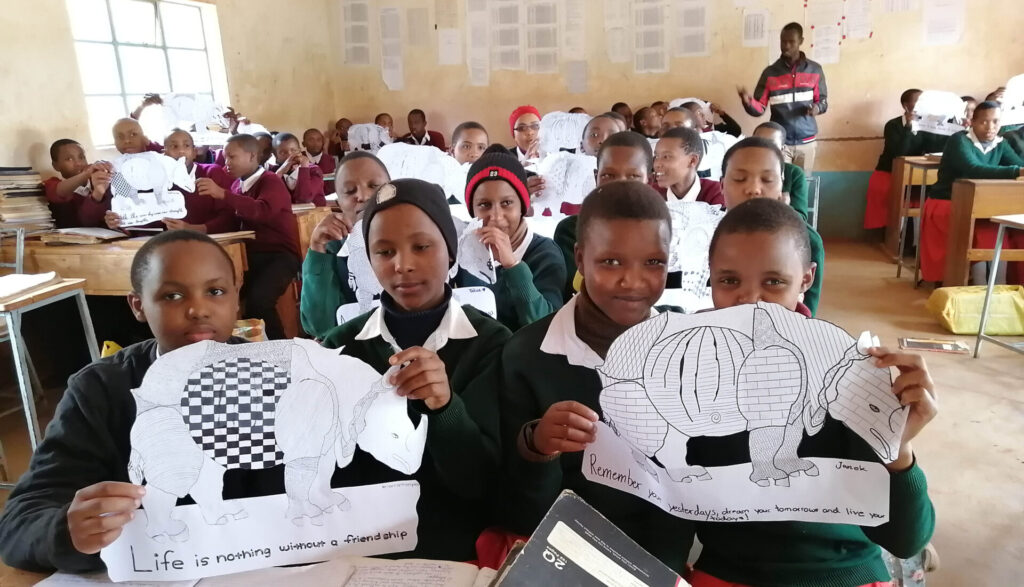 Students from Puricelli Schule in Rheinböllen painted a collection of rhinos enhanced with some wisdoms of life. The LEA students in Dongobesh responded spontaneously during our last trip to Tanzania. Look at a short selection of arts: