"Stiftung Perspektive Hoffnungsbrücke" is a non profit organization founded by Simone & Arnd Weil in December 2016. The name (engl. "Bridge of Hope") reflects the basic idea of connecting communities from two different parts of the world with a focus on supporting educational programs in developing countries.
We're Christian – our hope is in Jesus. "Bridge of Hope" also means there is a transfer of hope in and beyond this world. Our Christian believe teaches us that there is no hopeless situation – never. It inspires us to bring hope and long term perspectives to people in challenged circumstances as we follow Jesus' example to show unconditional love to the poor and oppressed.
But hope will transfer in both directions and show new perspectives to the rich world – beyond material wealth. We can learn and benefit a lot from the poor.
For further details on initial ideas and dreams please refer to our blog. Or see more about or origin.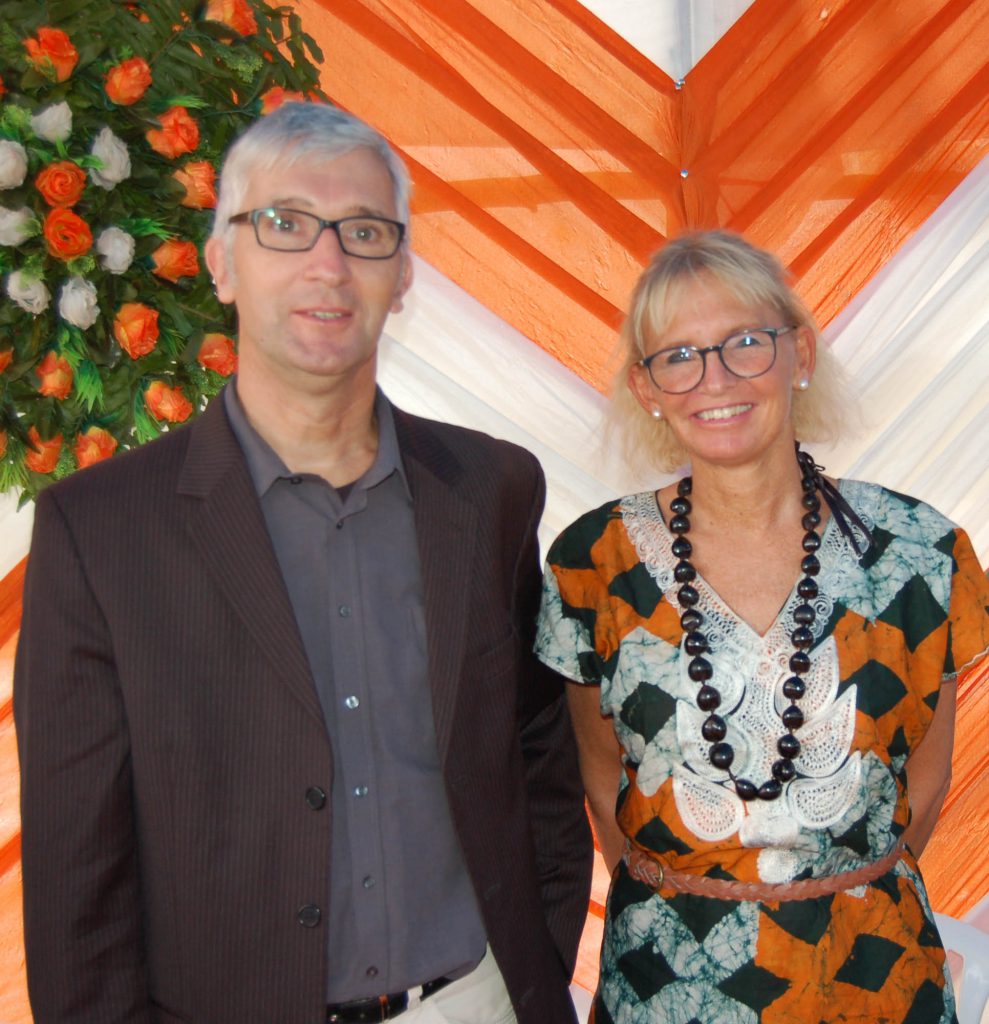 Stiftung Perspektive Hoffnungsbrücke was founded as Foundation Trustee under the umbrella of the World Vision Stiftung in Friedrichsdorf / Germany.


The founders have selected World Vision as partner for many of the project activities because of World Vision's global experience in development and local presence with professional project leaders and team members in Tanzania and all around the globe. For more information please visit us on the World Vision website here. Or watch the following video introducing the way World Vision works with communities.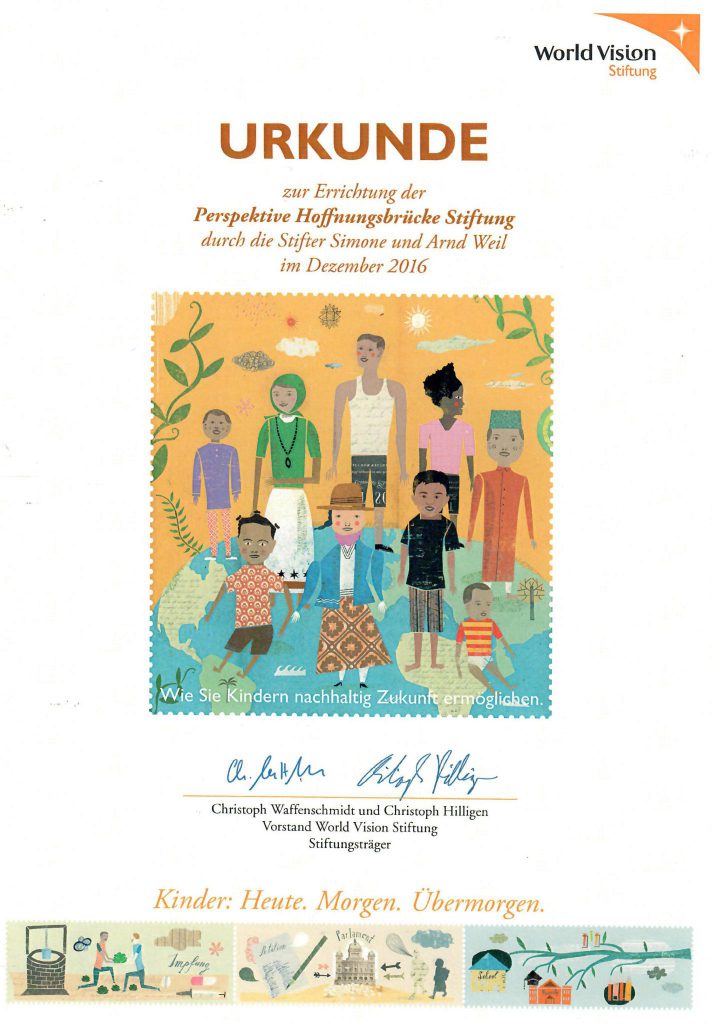 The board of the foundation ("Kuratorium") consists of 3 members:
Simone Weil
Arnd Weil
Christoph Hilligen, General Manager World Vision Deutschland
Please click here for bank details